All of the information on fountainpendesign.wordpress.com has been edited, expanded, and formatted as a downloadable eBook in PDF for $25.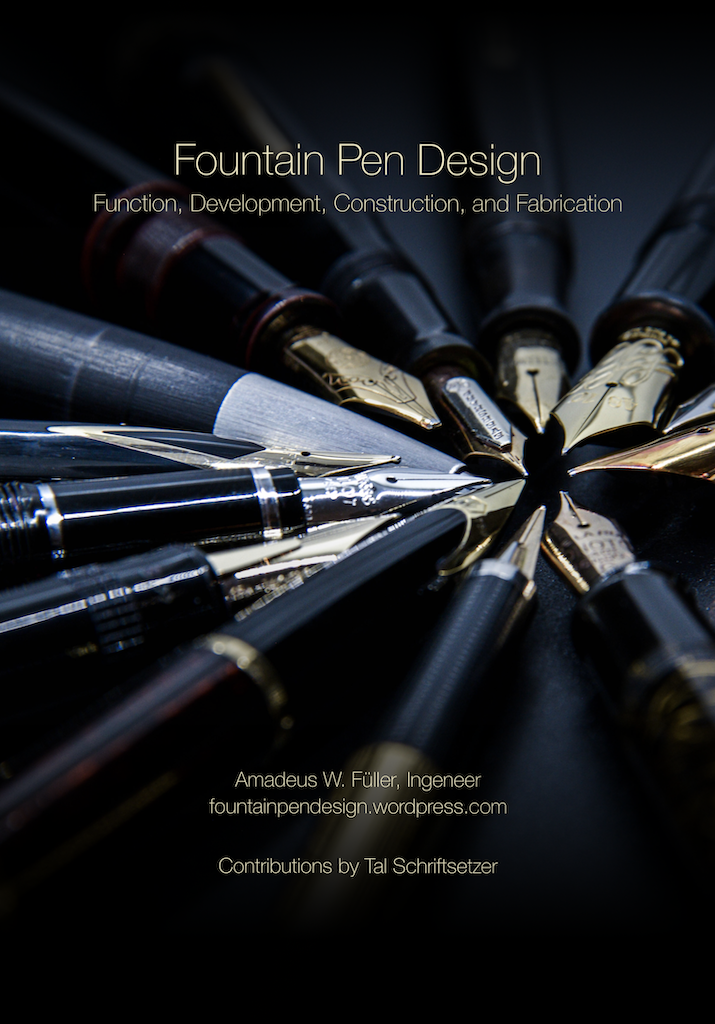 The book is over 340 pages, and is formatted for A4 paper for printing, but can easily be read on-screen.
The current version was compiled on 2022/03/12.
Contact techadmin@fountainpendesign.com for technical support.